Garage Door Sensor Alignment
Customer Issue: Miss Francisco's automatic garage door wouldn't close. When asked to check the LED's on her safety sensors, she reported that they were red and blinking. The sign of a misalignment or obstruction.
Our Solution: The customer's safety sensors weren't misaligned after all, but had water inside of the lenses. We removed each sensor and carefully removed each lens cap to empty and dry the insides. After cleaning the residual dirt out of each, we attached some extra sealing before realigning and tightening them in place.
Bess Francisco
- Keeneyville
Opener Remote Control Failed
Customer Issue: Mrs. Brown's opener stopped reacting to commands from the handset and would only respond to the wall switch.
Our Solution: Our team checked the opener antenna and remote batteries and casing. Finding no issue there, they then reset the opener to factory settings and reprogrammed the remote, re-syncing it. The problem was evidently a software one because that solved it!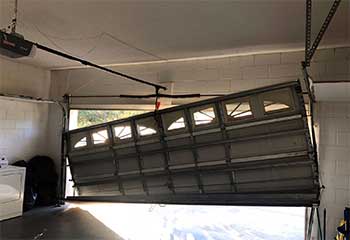 Garage Door Troubleshooting
Customer Issue: Worn out springs and rollers.
Our Solution: After visually inspecting each component and testing the system, we identified springs and rollers as the main culprits. Once we replaced the existing components, we retested the door and advised the customer how to better take care of it.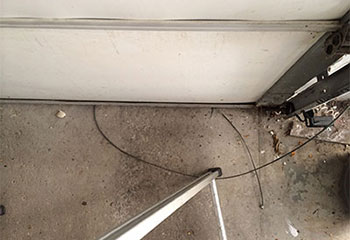 Cable Replacement
Customer Issue: Worn-out cables.
Our Solution: Our technician inspected this customer's door and identified worn out cables as the source of their problems. After a quick cable replacement and subsequent adjustment, we were able to get this customer's door working again.
Adrian Alhambra
- Bartlett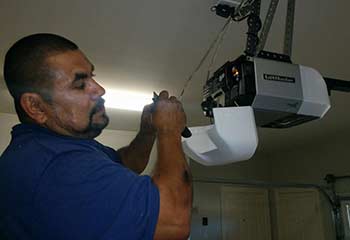 Opener Repair
Customer Issue: Problematic door opener.
Our Solution: We inspected this customer's opener and discovered faulty wiring inside the unit's circuit board. Our technicians identified the issue then quickly reconnected and repaired the circuitry, allowing the customer to reliably use her door again.
Natasha Simone
- Streamwood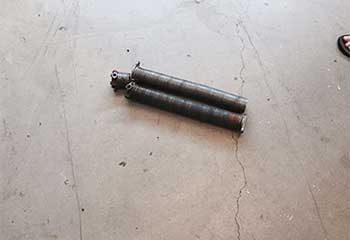 Spring Replacement
Customer Issue: Extension spring broke.
Our Solution: When we visited this customer it didn't take long before it became evident that one of their extension springs had broken; we immediately replaced both springs and got their door back into perfect working condition.